Hello All, While working on the pneumatic door I suddenly realized that I'd have to get the front seat hardware installed before I hung the compressor and air tank as they go right below the front passenger seat and would be in the way if i did them first.
I'm trying to squeeze two front seats into the original cockpit where there was only a drivers seat. To make this work the right passenger seat needs to move not only front to back but forward at a 45 degree angle to allow entry from the door. My captains chairs came with front to back movement (also swivel) so all I had to do was build the 45 degree slide. I used a couple of Ford Taurus power seat frames for parts and both narrowed and lengthened one by 8". I'll mount the passenger seat on the power platform (at a 45 degree angle) and I'll be all set.
I finished the power platform today and did a trial mock up to see if it works. It looks like the seat will move out of the way enough to allow entry and exit via the front door.
Mock up showing the RF passenger seat in the "drive" position.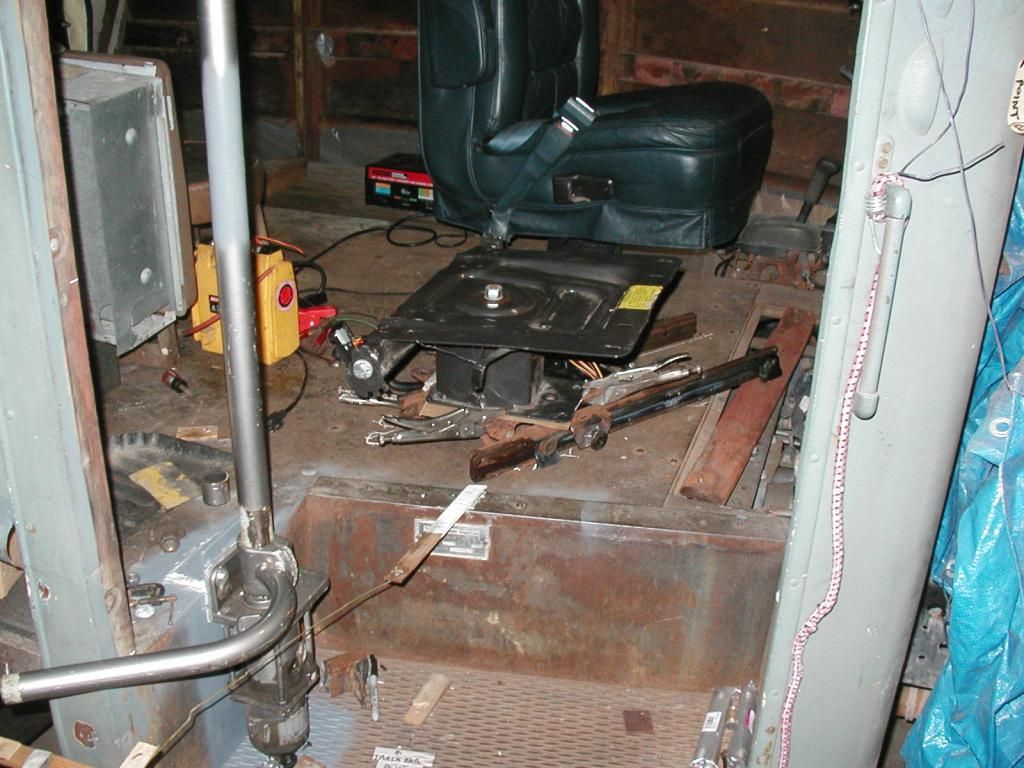 Mock up with RF passenger seat rotated facing back and moved along the 45 degree track.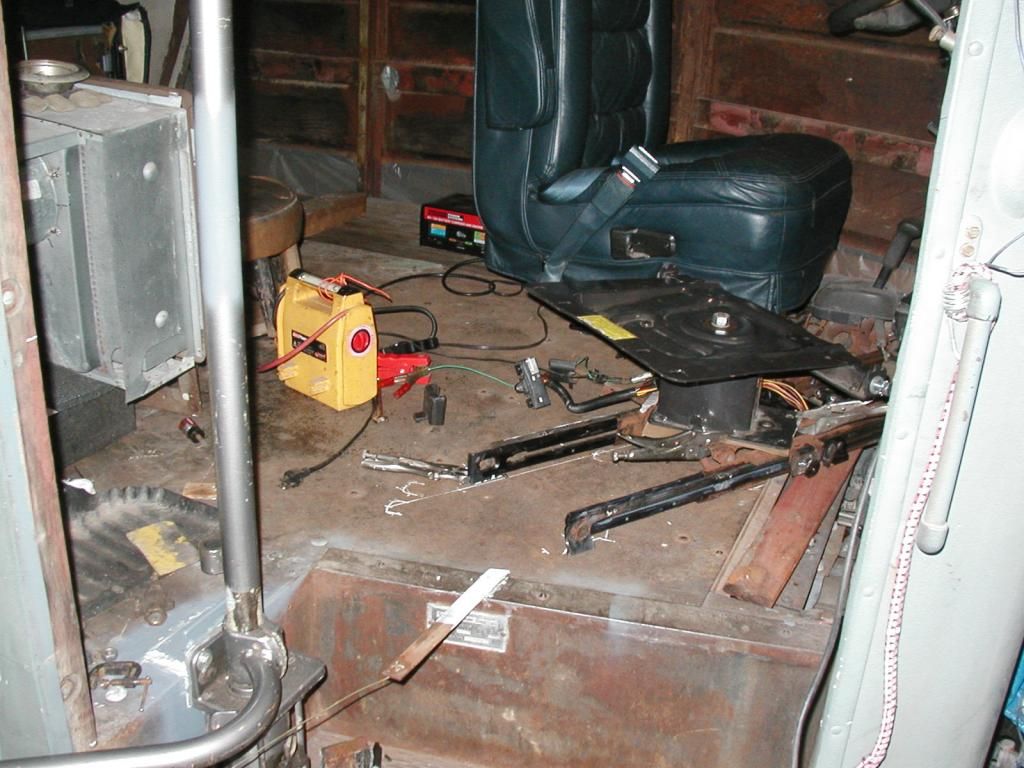 Mock up as seen from the bus looking out the entry door with the rear forward along the 45 degree track.