Hello All. I'm proving hard to kill as my recovery from quad bipass surgery is coming along well. I've made it through the first thirty days which now "qualifies" me for another ten years @ 97% actuarial. As soon after surgery as possible I set myself up on a recovery schedule as if it were a job. I "work" from 9 to 5 every day running through my recovery exercises etc and I see good progress. I'm not quite ready to start pulling wrenches yet but today marked a banner day as I'm now able to pull on a pocketed "T "shirt (my life long uniform) rather than the loose fitting Hawaiian shirts I've been having to wear.
My first bus related project will be to relocate the oil fill plug on the top of the engine cover. The way it is presently set up I have to remove the entire air cleaner assembly back to the turbo just to ad oil--a real PITA. It should just be a tig cut and paste job and I don't know why I've waited this long.
It's going to take more than a bit of cancer and a few blocked arteries to pull this dog out of the fight. Jack
You can see the oil filler cap straight down from the wing nut on the air cleaner.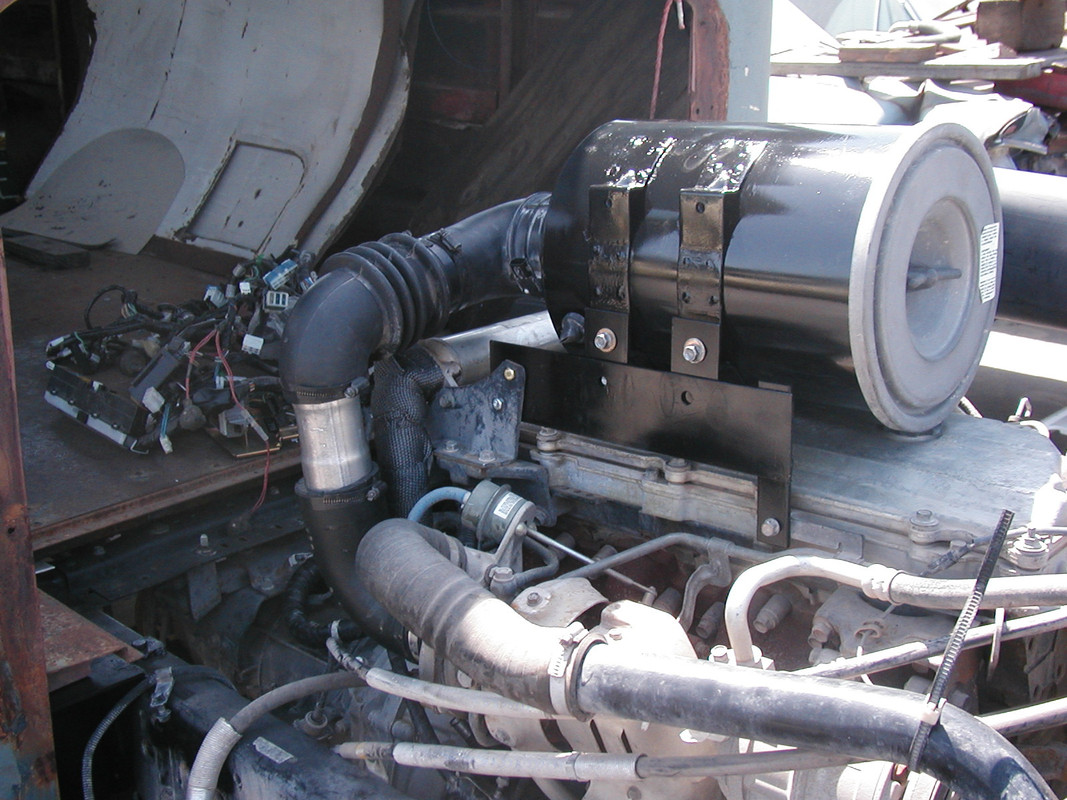 .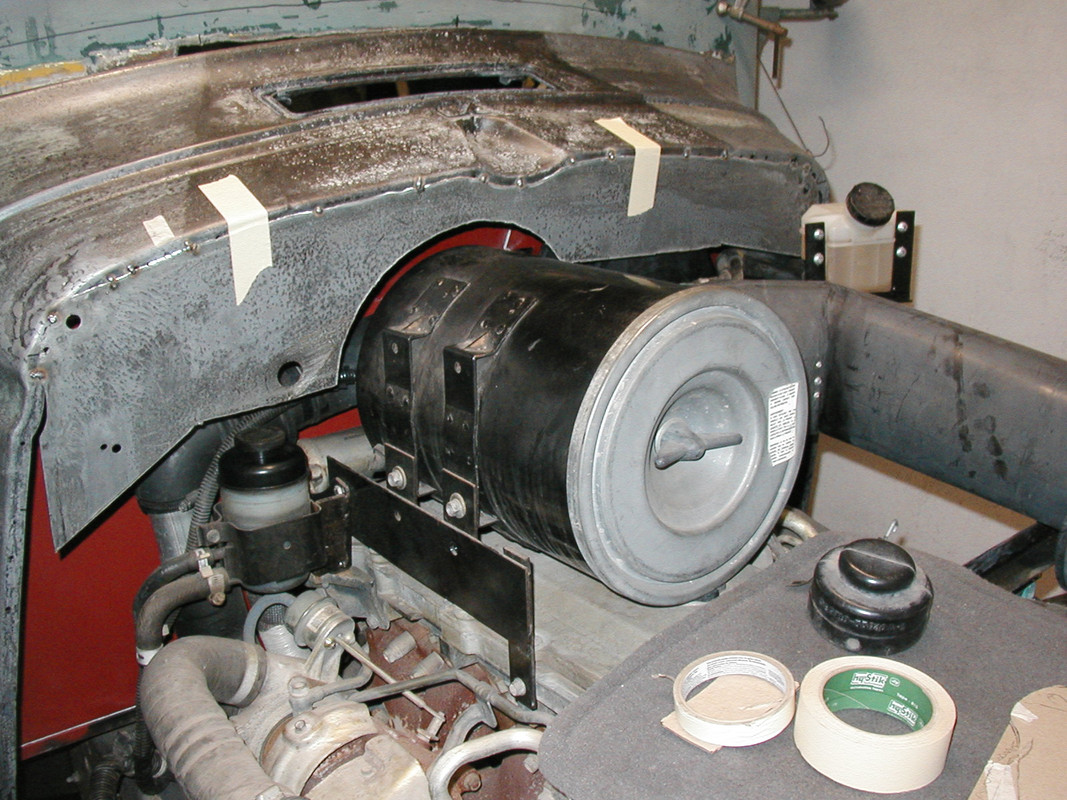 .