Hello all, I am pleased to have been admitted as a member of the Nomadicista forum. As time goes on I'd like to share my progress with a short school bus conversion I have been working on over the last couple of years. I look forward to your suggestions and criticisms as I continue the build. I'll post all the particulars on the bus over the weekend and I've attached a couple of pics for now. Thanks
[b] Bus on new chassis.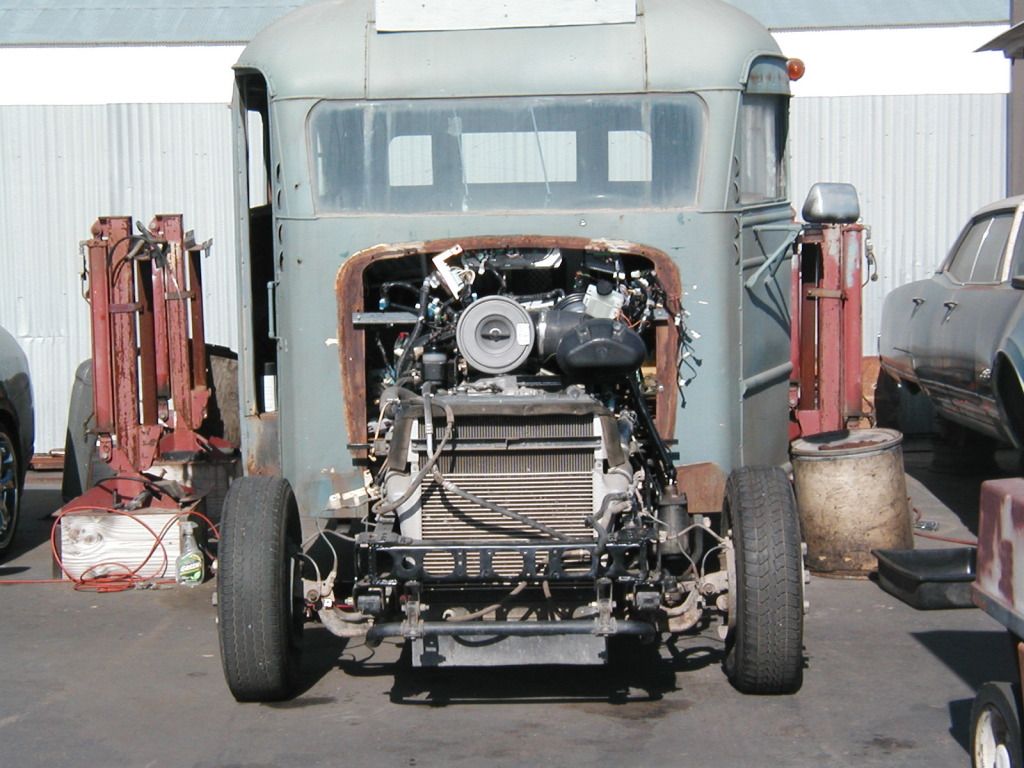 [vb/]
[b] First trial of pop top roof.
[b/]